I like to think of love in a few of its purest forms. Maybe not so much love at first site or love of things. Love. Like...how your parents love you. That unbreakable pure love that nothing can change. Or the person you know you want to be with forever, if you do ever know that. The love you feel when surrounded by the closest of friends. Feeling genuinely in love with the world. I don't know, it's nice to think about sometimes. For me, being in love with someone is the way I feel about this song:
I'm seriously cry your heart out melt all your insides float away to outerspace can't feel your feet jump a million times hug everyone kiss your pets dance with a stranger in fucking LOVE with
Shooting Stars by Bag Raiders
.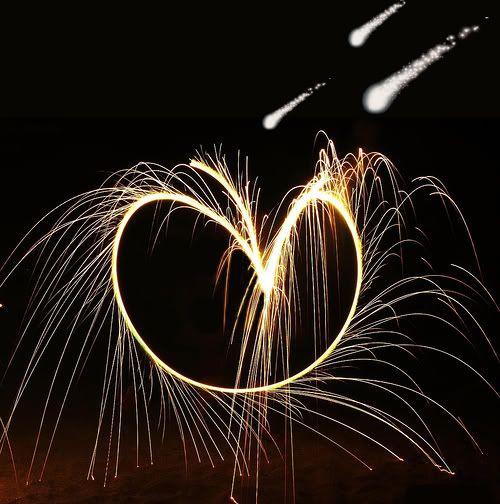 oh cough cough thx to ohh crapp aka nightmagnets? for the mp3